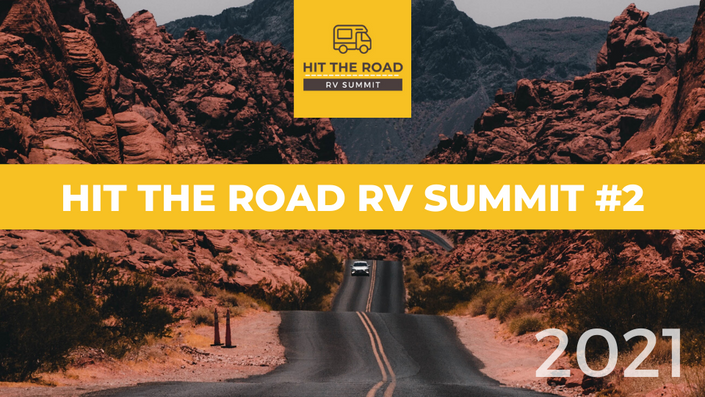 Hit The Road RV Summit 2 (2021)
DISCOVER THE BEST INFO, TIPS AND STRATEGIES FOR RV TRAVEL AND CAMPING IN 2021
LEARN FROM OVER 30
RV INDUSTRY & RV LIFESTYLE EXPERTS!

Are you ready for your very best year of RV life and travel?
Grab your access pass to this virtual event where you will learn from this amazing lineup of more than 30 RV industry and RV lifestyle experts, sharing their best kept secrets, advice and top tips for RV life and camping in 2021.
Discover how to find the best camping destinations, rent or buy an RV, tackle RV maintenance, stay connected to the internet, work from the road, pick up tips for improving RV lifestyle and save money along the way.
You'll find all this and much more in this 2-day, online event with over 16 hours of content and more than 28 speaker sessions, Plus real-life RV tours.
This event was held April 24-25, 2021.
What exactly will you learn from the Hit The Road Summit?
What you need to know before buying or renting an RV

Tips for travel planning, where to stay, and how to find hidden gems

Your technology options for working remotely, and staying connected

Tips and top gear for saving money and enhancing your RV life

Lean how to succeed long term as an RVer

And Much More!
"This summit is epic! Every single set of speakers has been great. Great work! Good information!!! Thank you!"
- Alina, RV Summit 1 attendee

SPEAKER LINEUP

Marc & Julie Bennett of RVLove (also your RV summit hosts)

Alyssa and Heath Padgett of RV Entrepreneur and heathandalyssa.com

Corey and Jessie Nickerson of FindingOurSomeday

Mike Sokol of RV Electricity

Chris Dunphy and Cherie Ve Ard of Technomadia and Mobile Internet Resource Center

Mike and Anne Howard of HoneyTrek

Aaron and Christine Willers of IreneIronFitness

Terry Cooper of National RV Training Academy

Patrick Buchanan of RV LIFE

Jeremy and Stephanie Puglisi of RV Atlas podcast and blog

Mark Koep of CampgroundViews

Jessica Meinhofer of Exploring The Local Life

Erik McCauley of Livinlite.net and Mobile Must Have

Jeff Shelton of Wholesale Warranties

Larry MacNamara of Giant Recreation World RV

Tanya Zickefoose of Lippert

Al Cohn of PSI and TST Truck Technologies

Sandy Ellingson RV Industry Consultant

Bob Livingston of RV Enthusiast Magazine

Jesse Assay of Battle Born Batteries

Sharee Collier of Live Work Camp
"SO MANY good presenters and wonderful information. Even though we've been full-time RVers for four years now, we're still learning! Fantastic job!"
- Pat J, RV Summit 1 Attendee
Your Instructor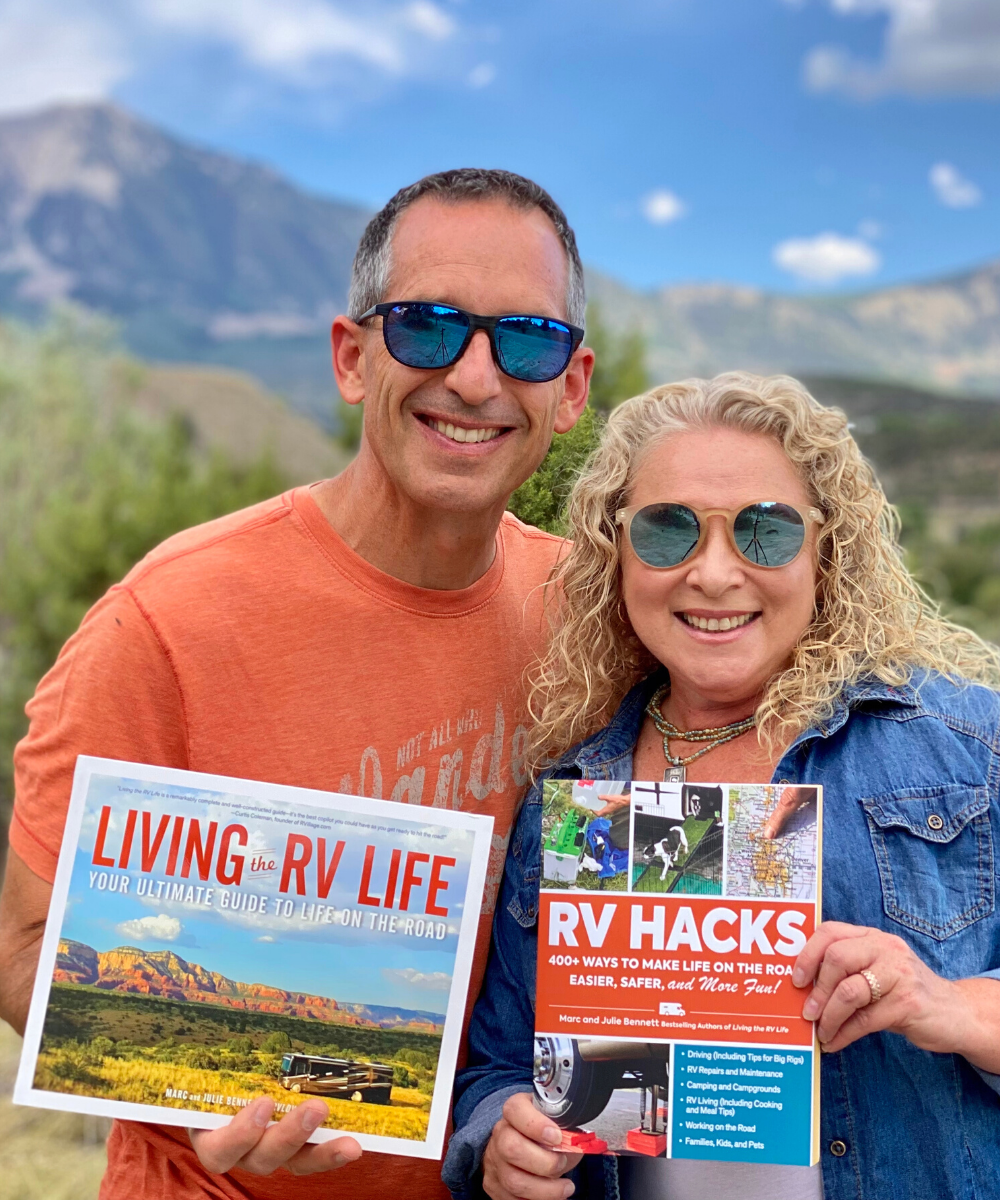 RVers since 2014 and authors of the bestselling books "Living the RV Life – Your Ultimate Guide to Life on the Road", and RV Hacks – 400+ Ways To Make Life On The Road Easier, Safer, and More Fun!". We've traveled to all 50 USA States, Canada, Mexico. Done 20+ RV factory tours. And toured close to 1,000 RVs. We're known for quality, in-depth and unbiased educational content. Our focus on safety, resourcefulness, and positive attitudes. Oh, and for living and loving the RV life, no matter what it throws us! It's all part of the adventure!
"I cannot say enough about the quality of the presenters and the depth of the information they are sharing. This top notch summit is the product of many, many hours of thought, work, and care. Thank you so much for doing this and being selective in the people and topics you've chosen to educate the listeners. I'm looking forward to watching the remaining presentations over the next couple of days and then watching all of them again later on. Best wishes and many thanks!"
– Shelley Pitford, RV Summit 1 attendee

Featured Courses and Bundles