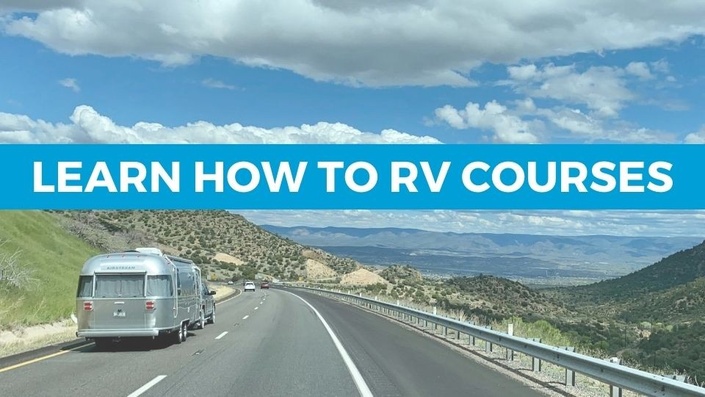 Learn How To RV Courses
Full-time? Part-Time? Everything you need to Learn How to RV. 40+ hours of Comprehensive Training, Videos, Workbooks, Live Calls with Q&A
All RV Success School courses are personally created and delivered by Marc and Julie Bennett of RVLove.com, full-time RVers since 2014 and authors of the bestselling book "Living the RV Life – Your Ultimate Guide to Life on the Road".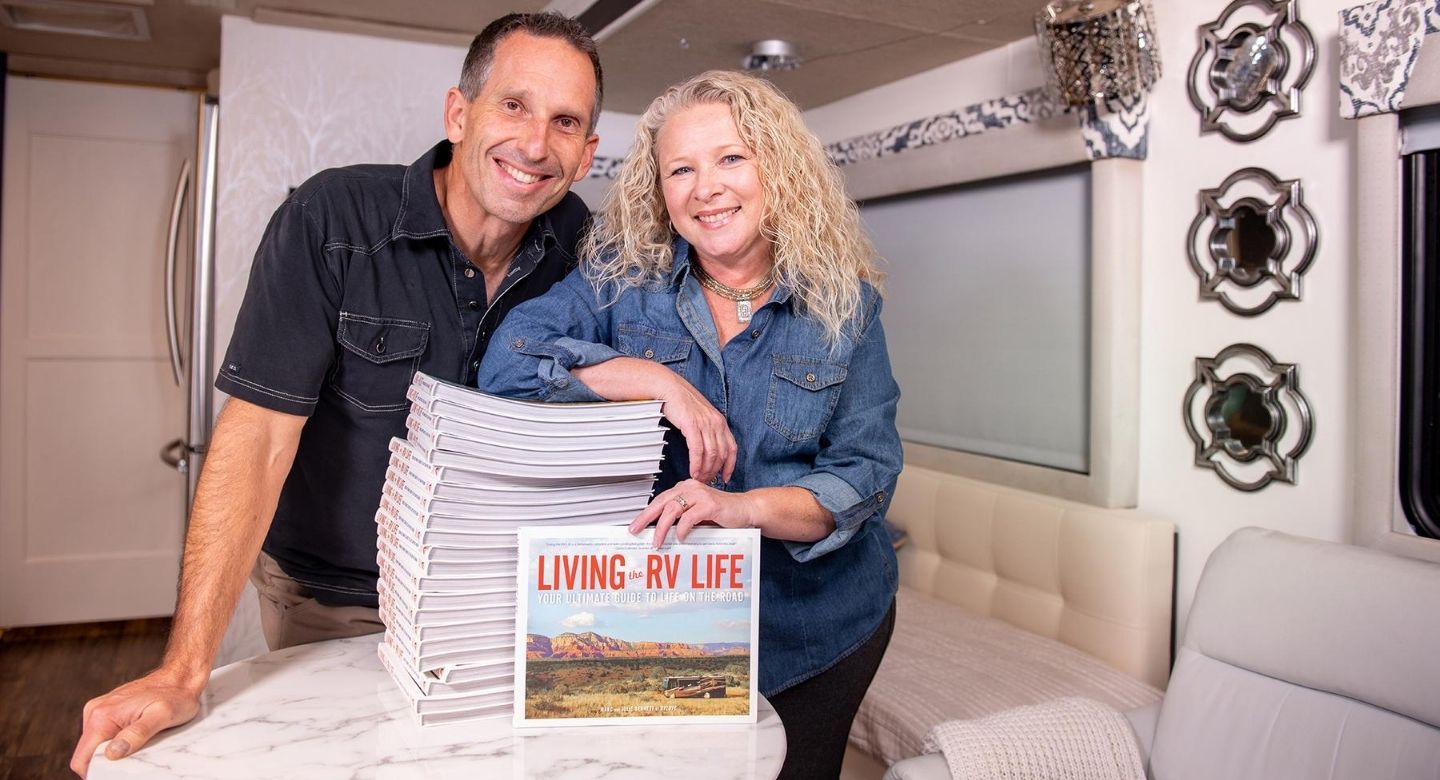 Are you considering RV life as a full timer, part timer or extended traveler?

Looking for ways to stay connected to the internet and work from the road as you roam?


Wondering what RV to buy and what gear you do (and don't) need?

Concerned about the technical, mechanical and maintenance aspects of RV ownership?

Trying to make sense of domicile, mail and home-related decisions?

Unsure where to start your travel planning or find the best places to stay?


Wondering how it might be possible for you to afford the RV life, and start living your dreams now – on any budget?
Yep. We've Got You Covered.
If you've already done even a small amount of research into the RV lifestyle, you'll know there's a pretty steep learning curve. And as with anything new, when it comes to RVing, "you don't know what you don't know." YET. But don't worry, it IS possible to fast track your RV learning, and feel like a pro in no time, with all the important things covered in advance. So you don't have to learn the hard or expensive way.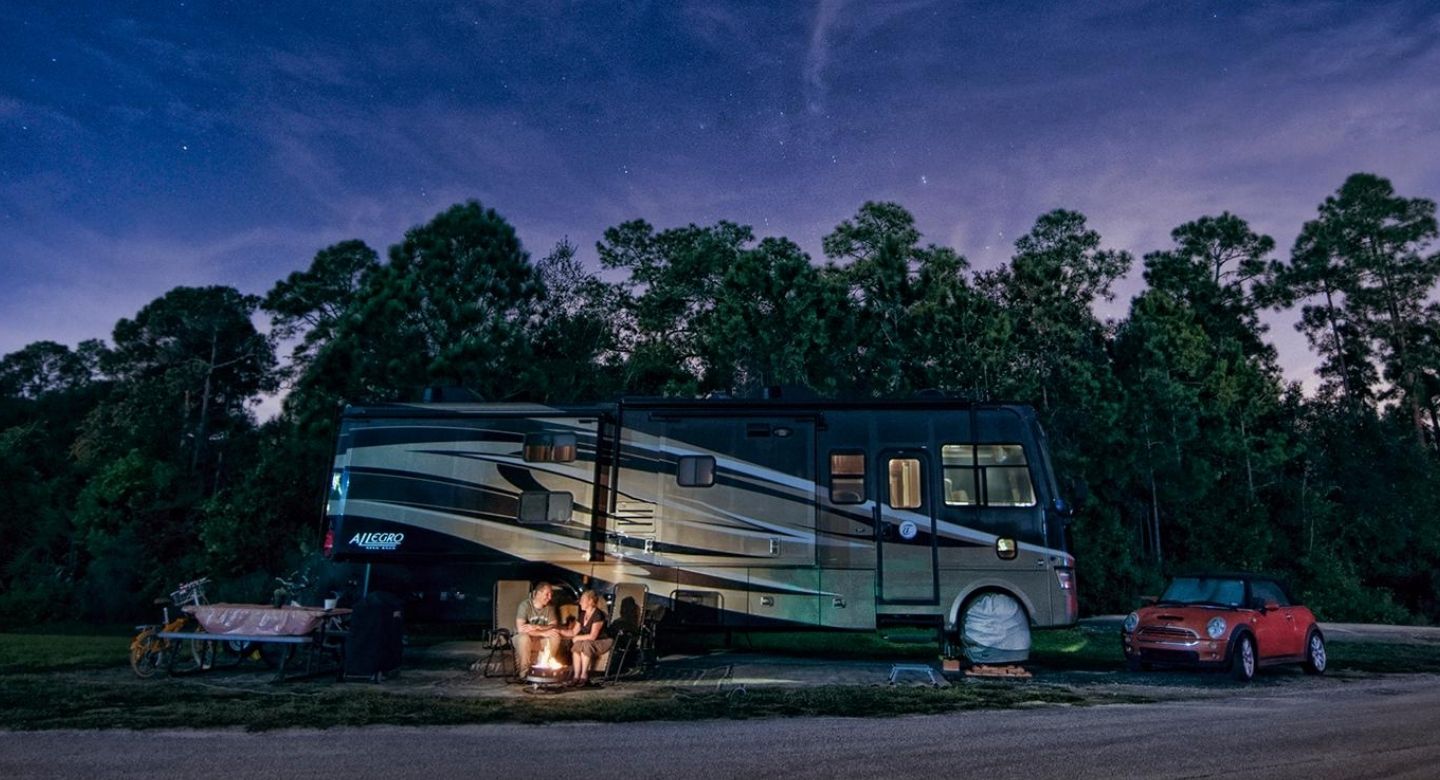 What do our "Learn How to RV" courses cover?
This RV training is made up of several courses in which we go in-depth, covering everything from:
Planning, budgeting and finances

Managing mail and determining your new domicile

Technology, staying connected and working from the road

All aspects of RV and personal safety

RV systems, Repairs and Maintenance

How to buy the right RV for you

Health Insurance and Vehicle Insurance

Roadside Assistance and RV Warranties

RV Clubs and Camping Memberships

Travel, Trip and Route Planning

How to Save on Camping Costs

Decisions around Whether to Sell, Rent or Keep Your Home

Downsizing your Stuff and Storage Options

The Emotional Transition, Relationships, and Making new Friends on the Road

Traveling with Pets and Kids

Exit Strategies from the RV life

And so much more.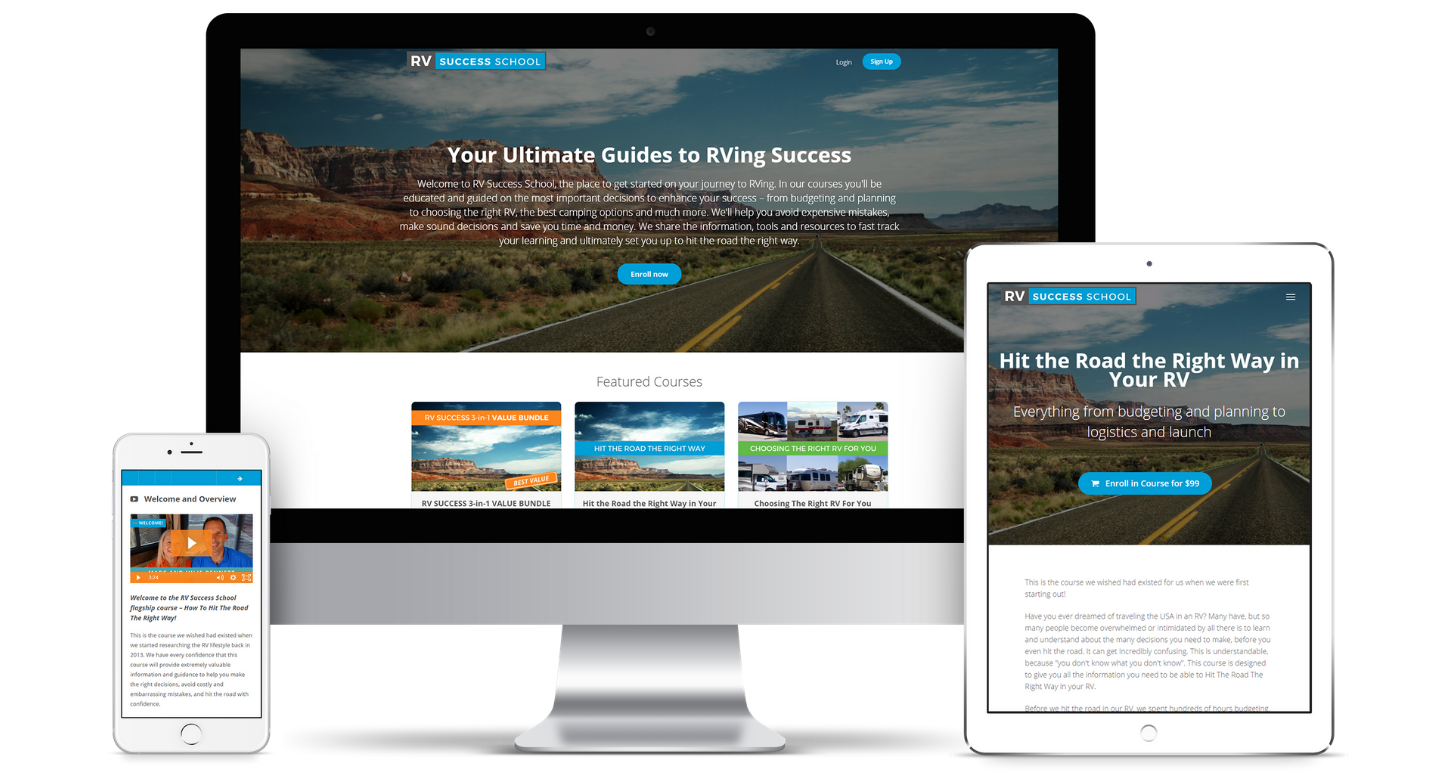 What do you get with our online courses?
Instant access to our RV Success School essential core training courses, including:
Our flagship RV Lifestyle course Hit The Road the Right Way. This comprehensive course guides you through all the practical, budgetary, logistical and emotional steps to transitioning to the RV life. Learn from 40 lessons, 34 videos, and 45,000 words of written material, plus Workbook to keep you on track
Our in-depth RV Buying course

Choosing the Right RV for You

. Dive into 25 lessons, 17 videos and over 30,000 words of written content, plus Workbook to help you make a sound choice

Interactive Quizzes, Recommended Resources, and Access to our Insider RV Industry Contacts

12 x invaluable Video Case Study Interviews with other RVers to help you learn from their experience with different rigs, various life stages, and financial situations

Monthly Live Q&A Group Coaching calls with course instructors, Marc and Julie Bennett of RVLove, to answer your questions (calls recordings available)

A supportive group of students and engaged learners, sharing their own experiences

Answers to your emailed questions

Extensive RV experience, and unbiased, thoughtful advice, guidance and support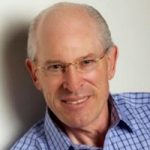 "Since you announced your RV Success School I waited impatiently for your launch of the program. I have watched your YouTube channel religiously and found all of your existing free online information very informative. I immediately enrolled and have been blown away by how thorough you are covering each of the topics. I am especially impressed by the interviews of other successful full-time RVers and the insight they add. Best money spent for my research into the full-time life!"
– Peter DeMent, Realtor
We've Been There
We understand how overwhelming and confusing this can all be, and we are here to show you a clear path. You don't have to learn RVing the hard (or expensive) way. You can learn from those who have been there, and now share this roadmap to make it easier for you.
After more than 6 years living, working and traveling full time in an RV, we live, sleep and breathe this stuff. And as bestselling authors of the ONLY book about the RV lifestyle by a major publisher (Living The RV LIFE – Your Ultimate Guide To Life On The Road / Simon and Schuster), our mission in life is to help you hit the road successfully, save and thrive.
Our advice has been featured in the New York Times, Wall Street Journal, CNBC, FOX, CBS, NPR, and radio stations across the country. And we have literally helped thousands of people just like you!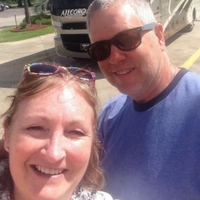 "The courses and resources have saved us nearly $20,000 since we purchased our RV in July, 2017. We keep saying "we can't believe how easy all of this was" which is quickly followed by "with ALL the help we got from Marc and Julie"! We COULD NOT have done all of this without you and we want everyone to know how priceless your courses were and still are to us!"
– Jennifer and Billy McBee, Full-Time RVers
We can help you, too.
All of our courses are specifically designed to give you all the information you need to help you succeed as an RVer. Where you once felt confusion and overwhelm, you will soon gain clarity and confidence.

These comprehensive courses guide you step-by-step through the process at your own pace. We address each of the dozens of aspects you'll need to consider. Along the way, we'll pose questions for you to discuss with your travel companion(s), to ensure you're on the same page and that you have everything covered before hitting the road.
This is critical as so many aspects of the RV lifestyle are intertwined and can affect the many decisions you'll need to make. This approach dramatically reduces the risk of making expensive or irreversible mistakes. And trust us, we've seen some big ones that could have been avoided, if only they had the right information and advice. (Sigh).
Much more than just information, RV Success School puts everything you need to know into context. We invite you to go deeper into weighing up the many factors involved, and coach you through the entire process, until you reach clarity around the right direction and decisions for YOU and your needs.
There's no one size fits all when it comes to RVing. But through these courses, you'll find the right RV and design your RV lifestyle in a way that works for you.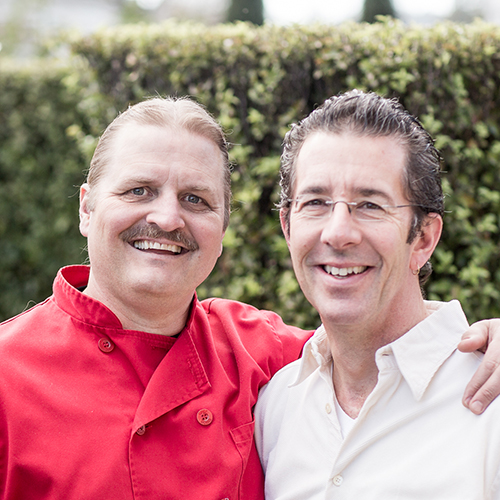 "Congratulations on a job well done. Your thoroughness, attention to detail, workbooks, all the information you made available, the links, and your videos create a comprehensive understanding of the full-time RV life. Your gift of service to the RV community is so apparent. You have really helped to fuel our positive energy and commitment to the RV lifestyle and we look forward to becoming part of the community. You have helped to deeply affirm the choices we've made. Thank you."
– Jim Gunther, Innkeeper, Napa Valley, CA
Courses Included with Purchase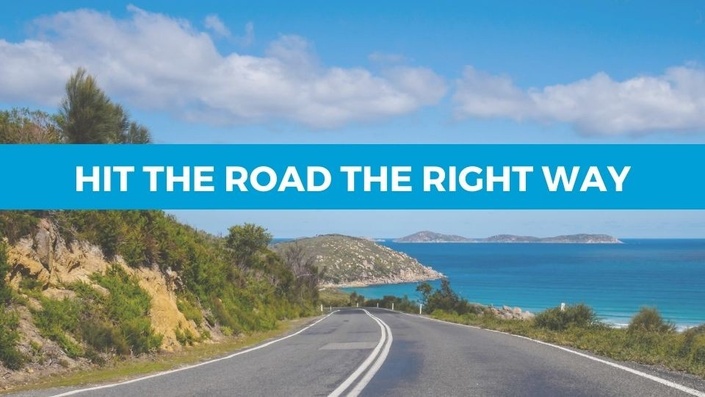 Hit the Road the Right Way in Your RV
Learn how to be a successful RVer with everything you need to know from budgeting and planning to logistics and launch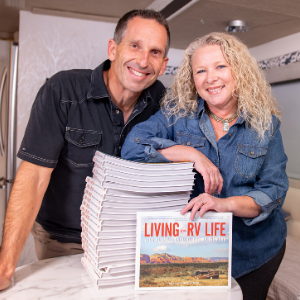 $99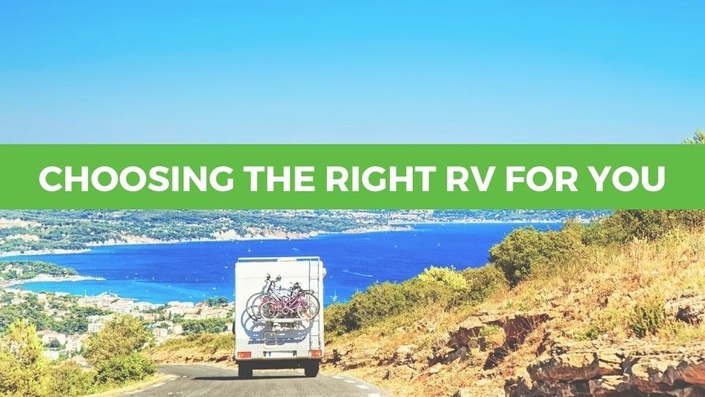 Choosing The Right RV For You
Essential education and guidance for shopping and selecting an RV, maintenance, systems, and safety. Make smart purchasing decisions, negotiate the best price.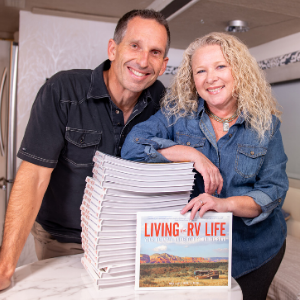 $99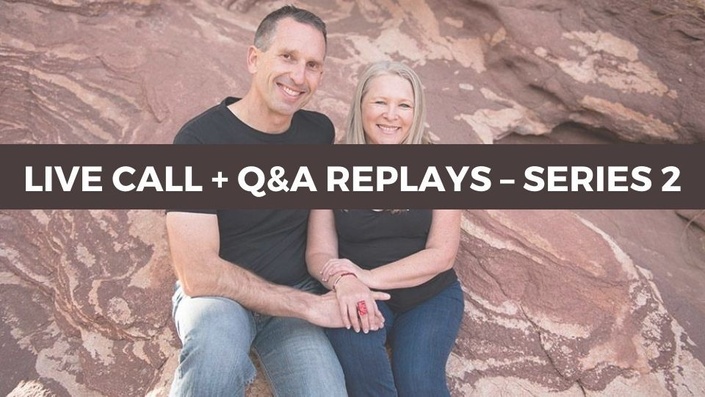 LIVE Webinars and Q&A with Marc and Julie
Series 2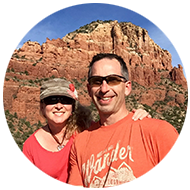 $99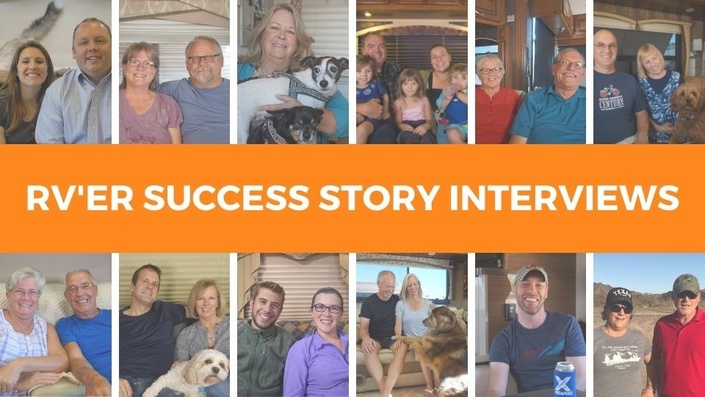 Deep Dive Interviews with Successful RVers
Learn from the Successes, Challenges, Insights and Lessons From Other Experienced RVers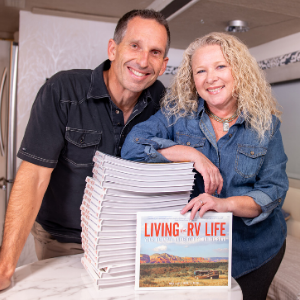 $49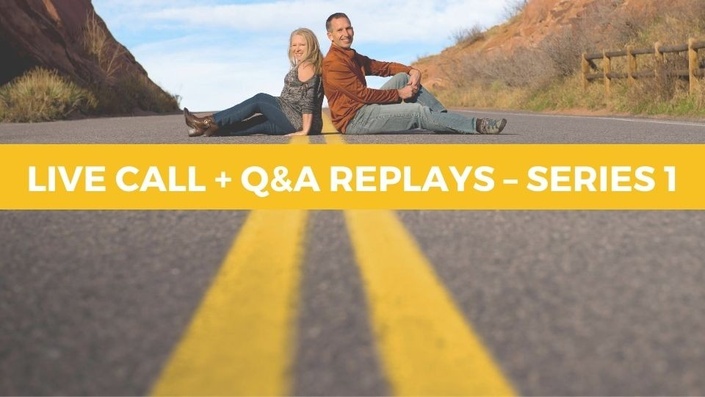 LIVE Webinars with Q&A, Series 1
Bonus Content for Students Enrolled in Bundled Courses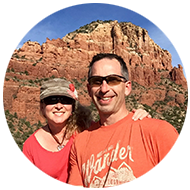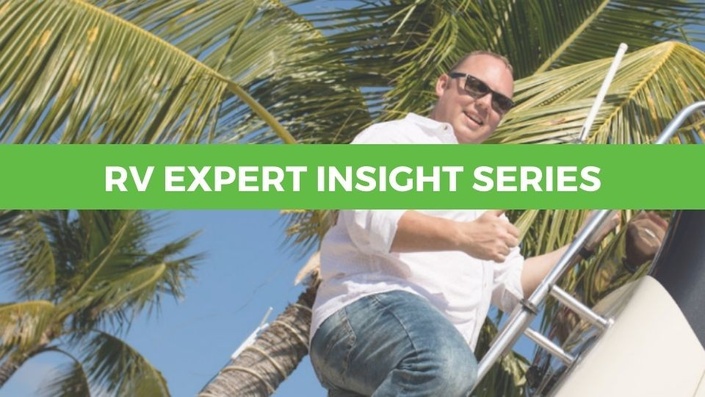 Expert Insights Webinar series
Webinars and Interviews with Industry Experts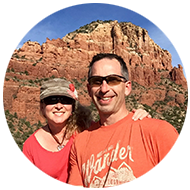 Original Price: $346
What's different about our courses?
We share our personal experience, and those of others. Real life RVer case study examples provide a deeper understanding of the many different ways to RV and experiences to consider and learn from.
We've also been discussing strategies for RVing in a post pandemic world on our monthly Live Calls and continue to update our materials with the latest, relevant information.
This isn't just a great resource for planning your RV lifestyle, travel and logistics. An important and often overlooked factor is that the transition can be as much of an emotional journey as a geographical one, but few people really talk about that in any depth. If you don't discuss and prepare for ALL elements of the process, you increase the chances of it not working out in the long term.
These courses will help you and your travel companion(s) learn and grow together, and support you in thriving together on the road. This is demonstrated by our many students, who have successfully completed the courses and are thriving on the road today.
Ultimately, as you make your way through our RV Success School courses, you will feel well informed, guided and supported as you prepare to hit the road.
The roadmap we provide delivers efficient and cost-effective learning, resulting in peace of mind, clarity and complete confidence in your decision making.
Both the training materials and the process itself will help you avoid many of the common pitfalls that can negatively impact your experience.
You will also realize additional financial savings (thousands and even tens of thousands of dollars) and dramatically increase your chances of becoming a safe and successful RVer. And importantly, one that is well prepared to deal with just about any situation you may face.
If you follow and apply these teachings, they will absolutely save you time, help you avoid frustration, save you a lot of money – and enhance your success.
And it's all backed by our 30 day money back guarantee.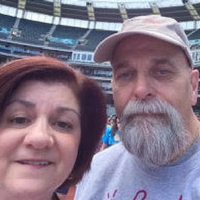 We are a few years from retirement and plan to sell the house and full time. We have been researching this for about 10 years. We thought we had covered just about everything in our planning and just needed to stay current with new things in the RV world so when our time came to hit the road we would just go. Your classes have covered far more that we ever thought of and is some of the best money we have spent to prepare for this dream. Thanks for putting so much info into this.
– Rick & Pat Mace, Valley City, OH
Your Instructor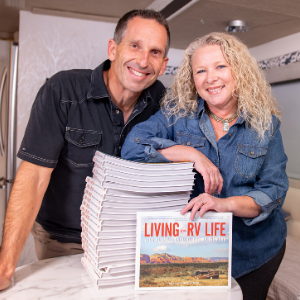 Full-time RVers since 2014 and authors of the bestselling book "Living the RV Life – Your Ultimate Guide to Life on the Road". We've traveled to all 50 USA States (48 in our RV) plus Canada, Mexico and Australia. Done over 20 RV factory tours. Toured close to 1,000 RVs. And helped thousands of people buy an RV and hit the road successfully! We're known for our quality, in-depth, unbiased educational content. For our financial savvy, resourcefulness, and priority on safety. And for living and loving the RV life, no matter what curveballs it may throw us! It's all part of the adventure, and eventually becomes a great campfire story.
This All Access Pass to our course material is truly your Ultimate Guide to RV Success. We look forward to working together and helping you hit the road in your RV! Hope to see you out there!