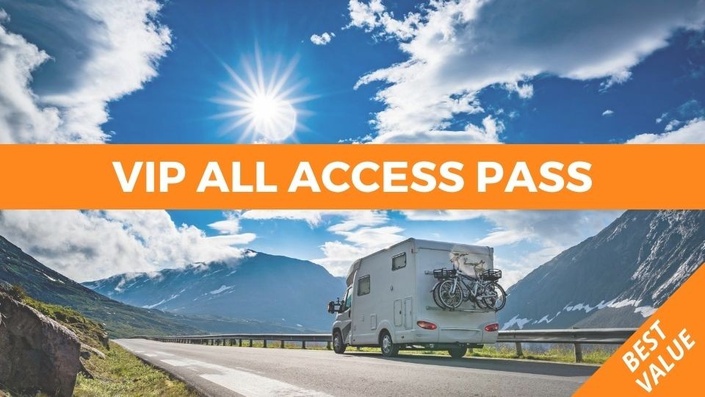 VIP All Access Pass
Full Access to all RV Courses + RV Summit. 60+ hours of RV Training and Education, Tips, Interviews, Expert Webinars and Live Calls with Q&A
All RV Success School courses and the Hit the Road RV Summit are created and delivered by Marc and Julie Bennett of RVLove.com, full-time RVers since 2014 and authors of the bestselling book "Living the RV Life – Your Ultimate Guide to Life on the Road".

Looking to maximize your RV learning and get the most bang for your bucks?
The VIP All Access Pass is your best value ticket to learning how to RV, with over 60 hours of comprehensive content. Your All Access Pass includes:
RV Success School course bundle

Hit the Road RV Summit virtual event

More than 60 hours of comprehensive video and written content, workbooks, tools, and resources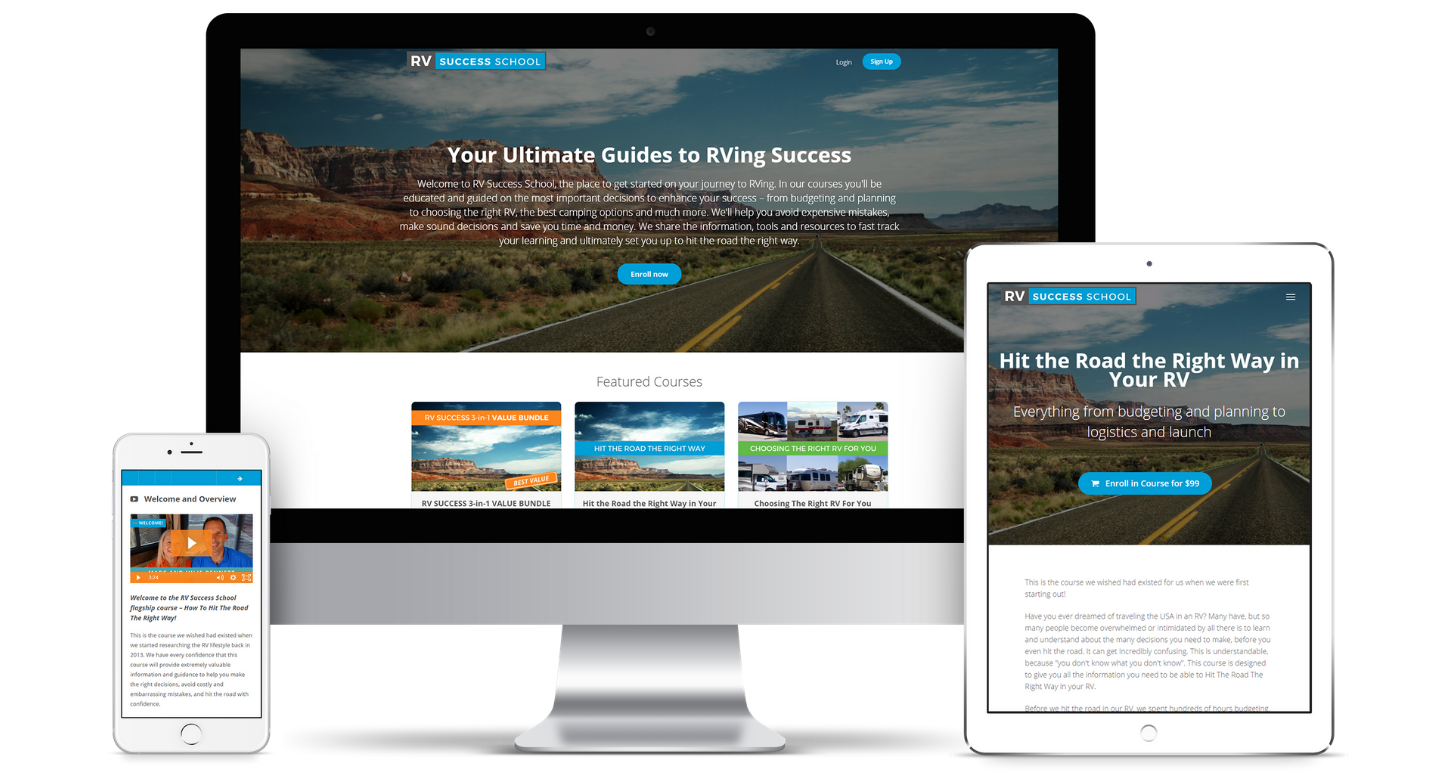 What do you get with our 'Learn How to RV' courses?
Instant access to our RV Success School essential core training courses, including:
Our flagship RV Lifestyle course Hit The Road the Right Way. This comprehensive course guides you through all the practical, budgetary, logistical and emotional steps to transitioning to the RV life. Learn from 40 lessons, 34 videos, and 45,000 words of written material, plus Workbook to keep you on track
Our in-depth RV Buying course

Choosing the Right RV for You

. Dive into 25 lessons, 17 videos and over 30,000 words of written content, plus Workbook to help you make a sound choice

Interactive Quizzes, Recommended Resources, and Access to our Insider RV Industry Contacts

12 x invaluable Video Case Study Interviews with other RVers to help you learn from their experience with different rigs, various life stages, and financial situations

Monthly Live Q&A Group Coaching calls with course instructors, Marc and Julie Bennett of RVLove, to answer your questions (calls recordings available)

A supportive group of students and engaged learners, sharing their own experiences

Answers to your emailed questions

Extensive RV experience, and unbiased, thoughtful advice, guidance and support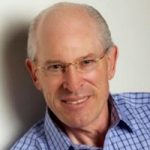 "Since you announced your RV Success School I waited impatiently for your launch of the program. I have watched your YouTube channel religiously and found all of your existing free online information very informative. I immediately enrolled and have been blown away by how thorough you are covering each of the topics. I am especially impressed by the interviews of other successful full-time RVers and the insight they add. Best money spent for my research into the full-time life!"
– Peter DeMent, Realtor
What do you get with the Hit the Road RV Summit?
Instant access to our Hit the Road RV Summit all day virtual event, including:
Learn from 15+ RV and RV Lifestyle Experts as they share their best kept secrets and top tips for RV travel in 2020

Watch over 13 hours of RV and travel tips and information to help you hit the road in an RV

Access 21 speaker sessions, PLUS real-life RV tours, and travel and musical entertainment

What you need to know before buying or renting an RV

Tips for travel planning, where to stay, and how to find hidden gems

Your technology options for working remotely, and staying connected

Our best tips and top gear for saving money and enhancing your RV life

And Much More!
RV Summit Speaker Lineup Includes:
Marc & Julie Bennett of RVLove (also your RV summit hosts)

Nathan and Marissa Moss of Less Junk < More Journey

Brian Pursel of RV With Tito

Chris Dunphy and Cherie Ve Ard of Technomadia and Mobile Internet Resource Center

Mark Koep of CampgroundViews.com

Jeremy and Stephanie Puglisi of RV Atlas podcast and blog

Erik McCauley of Livinlite.net and Mobile Must Have

Janine Pettit of Girl Camper podcast and blog

Bob Zagami of New England RV Dealer's Association

Duane Lipham of RV Inspection and Care

Cowboy Langley of Gatesville RV Service and Sales of Texas

*PLUS* musical entertainment and insights from the talented Audrey Callahan.
"I cannot say enough about the quality of the presenters and the depth of the information they are sharing. This top notch summit is the product of many, many hours of thought, work, and care. Thank you so much for doing this and being selective in the people and topics you've chosen to educate the listeners. I'm looking forward to watching the remaining presentations over the next couple of days and then watching all of them again later on. Best wishes and many thanks!"
Shelley Pitford, RV Summit attendee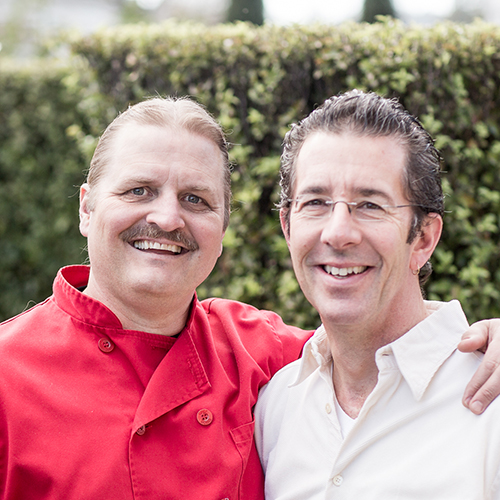 "Congratulations on a job well done. Your thoroughness, attention to detail, workbooks, all the information you made available, the links, and your videos create a comprehensive understanding of the full-time RV life. Your gift of service to the RV community is so apparent. You have really helped to fuel our positive energy and commitment to the RV lifestyle and we look forward to becoming part of the community. You have helped to deeply affirm the choices we've made. Thank you."
– Jim Gunther, Innkeeper, Napa Valley, CA
Courses Included with Purchase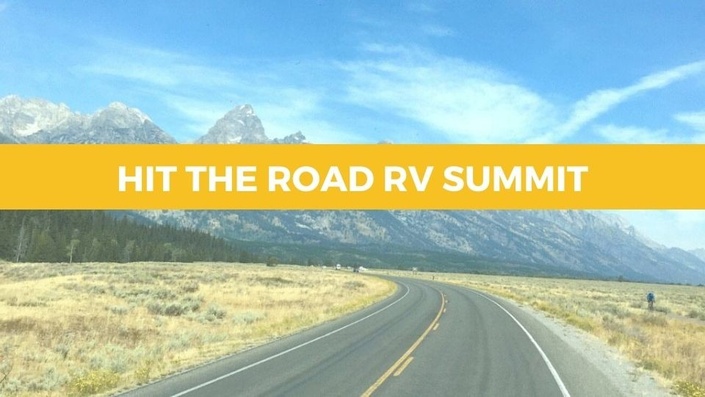 Hit The Road RV Summit
Learn from 15+ RV Experts over 13 hours of RV and travel tips, info and entertainment to help you hit the road in an RV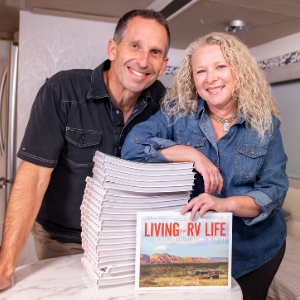 $97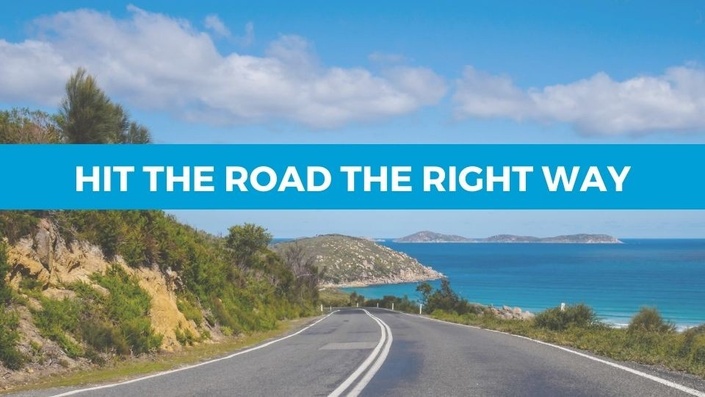 Hit the Road the Right Way in Your RV
Learn how to be a successful RVer with everything you need to know from budgeting and planning to logistics and launch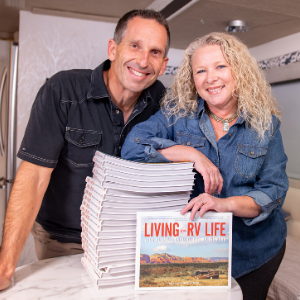 $99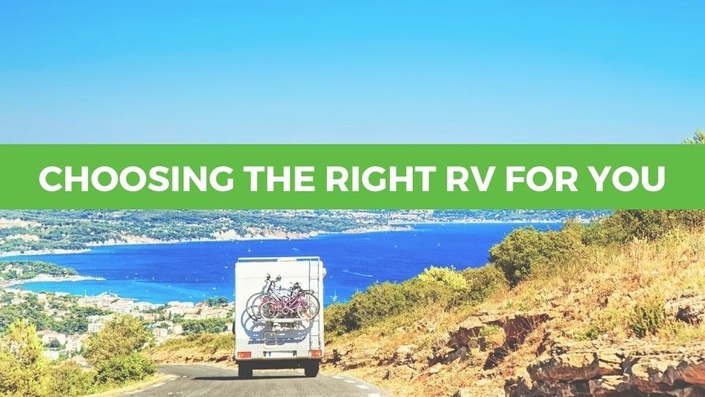 Choosing The Right RV For You
Essential education and guidance for shopping and selecting an RV, maintenance, systems, and safety. Make smart purchasing decisions, negotiate the best price.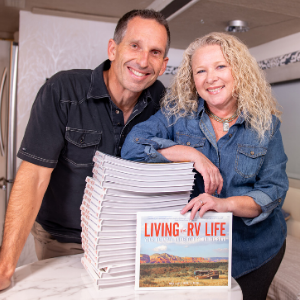 $99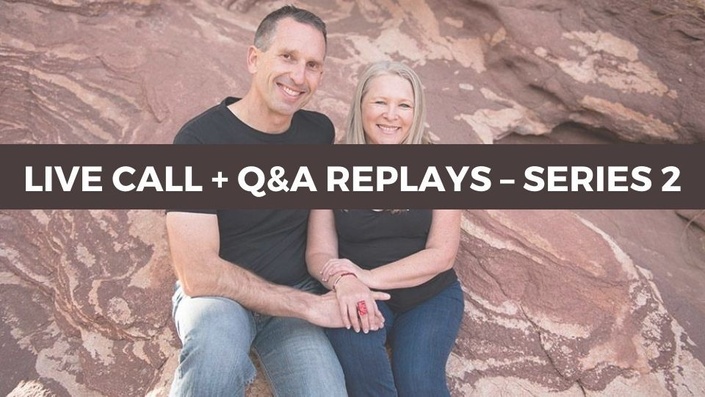 LIVE Webinars and Q&A with Marc and Julie
Series 2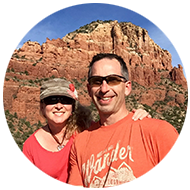 $99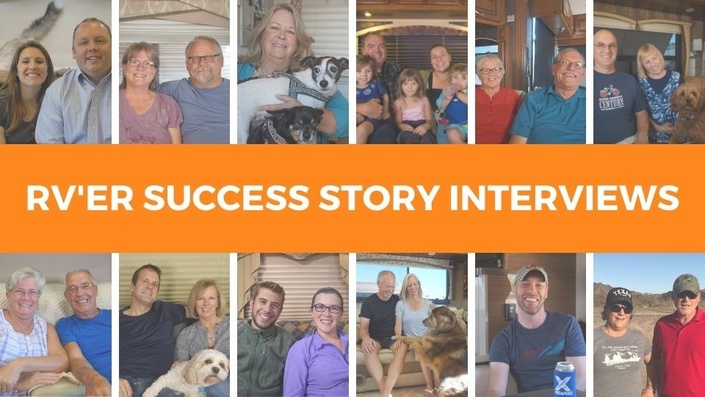 Deep Dive Interviews with Successful RVers
Learn from the Successes, Challenges, Insights and Lessons From Other Experienced RVers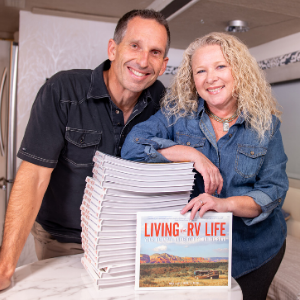 $49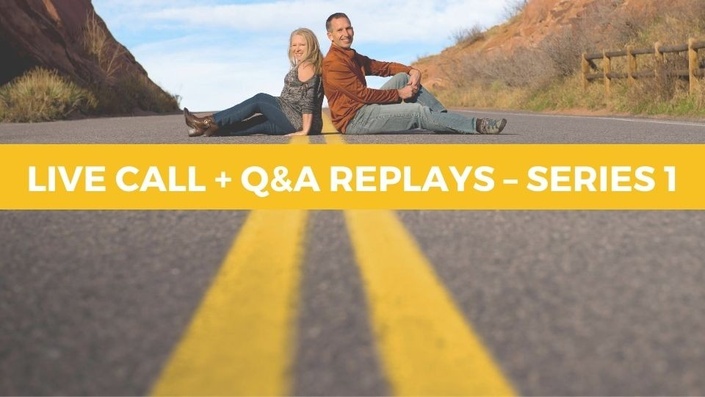 LIVE Webinars with Q&A, Series 1
Bonus Content for Students Enrolled in Bundled Courses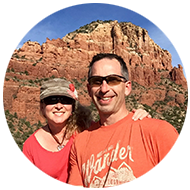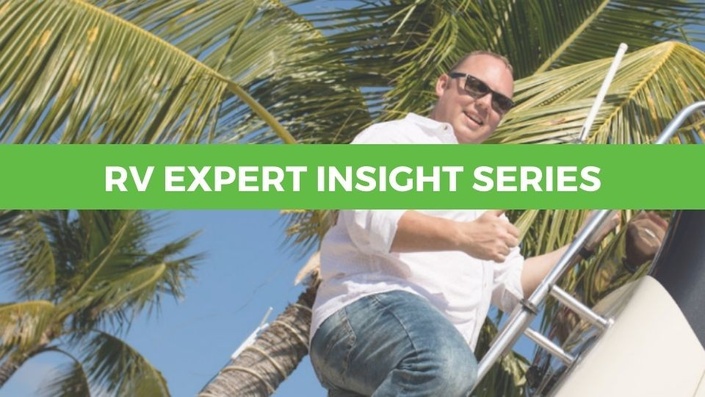 Expert Insights Webinar series
Webinars and Interviews with Industry Experts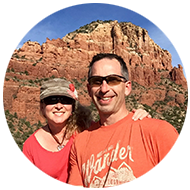 Original Price: $443
If you follow and apply the teachings in our RV Success School Courses and Hit the Road RV Summit, they will absolutely save you time, help you avoid frustration, save you a lot of money – and enhance your success on the road as an RVer.

And it's all backed by our 30 day money back guarantee.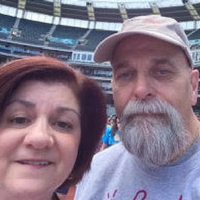 We are a few years from retirement and plan to sell the house and full time. We have been researching this for about 10 years. We thought we had covered just about everything in our planning and just needed to stay current with new things in the RV world so when our time came to hit the road we would just go. Your classes have covered far more that we ever thought of and is some of the best money we have spent to prepare for this dream. Thanks for putting so much info into this.
– Rick & Pat Mace, Valley City, OH
Your Instructor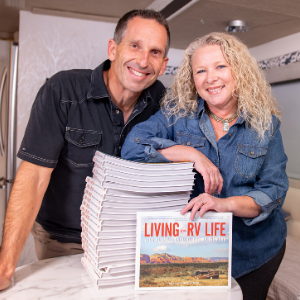 Full-time RVers since 2014 and authors of the bestselling book "Living the RV Life – Your Ultimate Guide to Life on the Road". We've traveled to all 50 USA States (48 in our RV) plus Canada, Mexico and Australia. Done over 20 RV factory tours. Toured close to 1,000 RVs. And helped thousands of people buy an RV and hit the road successfully! We're known for our quality, in-depth, unbiased educational content. For our financial savvy, resourcefulness, and priority on safety. And for living and loving the RV life, no matter what curveballs it may throw us! It's all part of the adventure, and eventually becomes a great campfire story.
This VIP All Access Pass to all of the content in our RV Success School online learning platform will truly guide you to RVing success. Join thousands of others who have taken the leap, invested in their RV education, and are now living and loving life on the road.
We look forward to working together and helping you hit the road in your RV! Hope to see you out there!